With more than 15 different attachment points, the scapula is a major player in the upper body for sports and life. Having the ability to move your arm, especially overhead, is paramount to being a human.  The efficiency of your shoulder blade to slide, glide, and wrap around your rib cage is what separates those who have good shoulder health and have more  freedom to do activities and those who have pain
   You see unlike most joints that come to mind, the scapula is not exactly a true joint. Instead, this devious flat shaped bone sits snug to our ribcage connected by only some ligaments and interacts with our ribcage which is coined the scapulothoracic joint. This false joint has a concave-convex relationship. Your shoulder blade is a concave surface (Here's a good way to learn the difference between concave and convex; "Cave" is something you go into hence concave is a structure that has a bend in the middle and while convex would be the opposite where it bends to the outside)
Scapula                              Ribcage
What this means is your ribcage is perfectly anatomically shaped for your scapula to ride around on it like a train on a track. The scap then does its job allowing you to get your hands overhead and any other complex positions by wrapping around, sliding, and gliding across the ribcage. But what about the rotator cuff muscles that attach to the scapula? Mike Reinold explains it perfectly stating that they "Keep The Ball On The Tee". They stabilize ball of the humerus on the glenoid fossa and make sure it doesn't pop out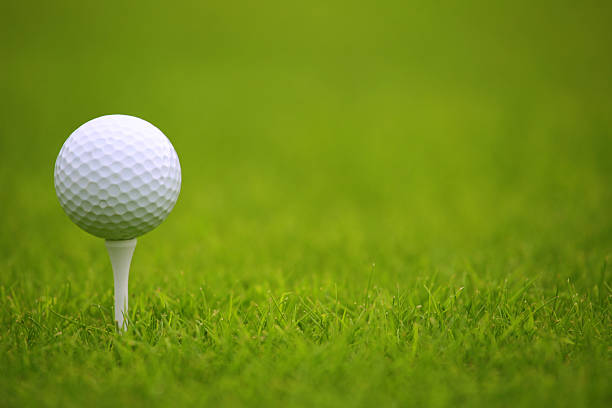 Now where life isn't fun and things don't go according to plan with the shoulder are a couple of issues.  They could be thoracic position being influenced by less than stellar breathing, shoulder blade orientation in both static and dynamic movement, and shoulder pathologies that involve grinding against the capsule. Of course, this is not an end all be all but these issues are important, to say the least.
Enter T-spine!
This issue should really be the first stop in understanding shoulder health since it serves as the foundation for the scap to move around on. An important issue within the t-spine which I'm sure people are going to roll their eyes and ignore is making sure the ribcage is in a good position and that you are able to breathe fully.
Believe it or not, the inability to drive air into the top of your lungs can wreck shoulder mobility. Just like sides of the pelvis are able to move independently, so do the sides of the ribcage.  If you were to rotate your ribcage to your right, the left side of your rib cage would move down, in and back as air would get released from your right side. The right side of the ribs moves forward, out and up which opens up space to enter the right side.
The problem comes in at the inability to achieve the FULL EXHALE that's needed for proper rib kinematics. By exhaling fully the trunk will actually be able to rotate further because your eliminating the air that is caged in our hyperinflated chest all day from breathing inefficiently.
This excerpt from an excellent article Trunk Rotation NOT T-Spine Rotation from Darkside strength which explains perfectly of being able to rotate effectively from your T-spine.
"Try this experiment:  take in the biggest breath of air that you can, hold it, and then try to perform your favorite trunk rotation exercise.  Rotate as far as you can still holding your breath.  Now, exhale all the air out, continue to exhale until you feel like there's no air left in your body, and then exhale some more.  Sigh out at the end as if you're fogging up glass in the winter.  Try to rotate more.  You will find that you are immediately able to rotate your trunk further in the desired direction. To take this one step further, following your full exhale, feel your abs on the side of your body opposite of the direction you're rotating (if you're rotating right, feel lefts abs) and keep them slightly engaged to keep your ribs down on that side as you maintain position and take a breath in through your nose.  You should feel the air go into your chest wall on the side you're rotating towards, and you should pick up, even more, rotation in that direction. It drives me nuts when I watch coaches and therapists teach and then stand there while their clients crank their way through compensations, usually by further driving their thorax and lumbar spine into extension as they hold their breath while performing various popular "t-spine rotation" exercises. /At the same time, the Internet is full of countless so-called "movement experts" advocating the need for these t-spine rotation activities performed by twisting the trunk as much as possible without any regard for airflow or rib position."
So to recap off these important points in t-spine rotation
t-spine rotation = rib cage position with full exhale as you rotate (Ribcage is moving in all 3 planes. The full quality exhale is what's allowing your ribcage to get back to the internally rotated position since it was stuck in an externally rotated position)                                                        Moving the ribs in 3 planes. Your Welcome America!
The ability to fill one or both chest wall with a good breath is called Apical Expansion, regardless of whether you're rotating or not.
DON"T HOLD YOUR BREATH
You will feel it in chest wall your rotating to and in the contralateral abdominal wall
Building off the base of the ribcage position is whether someone's static or resting posture is overly extended or overly kyphotic. The reason I bring it up is because the posture of the ribcage affects the orientation of how the scapula sits on it.  The best example would be those population of people who sit with flat thoracic spine and basically looks like there is a rod going through their upper back.
One might say "Wait, they have good posture and are not hunched over so they should be able to get overhead pretty easy right? What's the beef…..jerky?  (I know its so bad that its good!)
Heres the thing, The notion of their posture looking "good" (Which by the way there is no real or ideal posture since posture is just a snapshot of position) isn't actually that great because the front of the ribcage pops out in front which will not only affect your scapula position but also your ability to take a quality breath! Also, people with a way extended posture (like myself) have the appearance that the scapula is winging. It's actually a false winging because if you get the ribcage in a better position with a full exhale and cue "Reach" with the arm, the ribcage will go back to its regular down, in, and back position. Now the medial border of scap won't tempt you to grab it like your going rockclimbing up someone's back.  
Here's an excellent demonstration of improving the ribcage position using the wall, the ground, and a load to regain some kyphosis in a stable ribcage.
Another point is how the scapula sits on the ribcage. Shirley Sahrmann's quote "Ideal alignment facilitates optimal movement" displays how we want to have a good position of our scapula on the ribcage as well as good ribcage position. What the ideal position of the scap is a posterior tilt and slight upward rotation. The low trap, upper trap, and serratus all work together to bring upward rotation which brings your arm overhead.
The low trap posteriorly tilts the shoulder blade to the ribcage while the serratus allows it to move it across the ribcage so the bottom border of the scapula gets the armpit or axillary line. Finally, the upper trap allows some elevation for some clearance so the humerus overhead. All of these motions described are what makes up the ideal scapulothoracic rhythm of the shoulder.  It is different from excessive glenohumeral motion which is usually what you see where people move way too much through their arm and think they 're moving well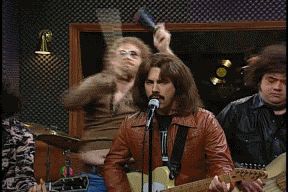 Except if you play the Cowbell
 Again all of this builds upon the base of having a stable t-spine position which is a normal kyphosis in your ribcage. Your t-spine is like the train track and your scapula is the train and if those tracks aren't set then good luck going overhead.
Another important part of the scapula orientation is the dynamic portion of the eccentric where one controls the down portion of a movement. Here is Eric Cressey explaining using the correct scapulothoracic rhythm of how your shoulder blade position sets your motion of your arms whether you go out to the side or up overhead.
He starts with the horizontal abduction or "T" and shows how the scap should move across as you go overhead such as a "Y". You'll notice the scap will actually wrap around the ribcage allowing your hand to get to the "Y" position from the "T".
With many pathologies of the shoulder, if one can make better repositions to the scap then changes can be made to the symptoms experienced by those with the pathologies.  This Study by Pontin et al. supports that "alterations in scapular positioning at rest and in movement, called scapular dyskinesis, are associated with various diseases of the shoulder, such as the impingement syndrome, rotator cuff tear, instabilities and adhesive capsulitis" or in other words both static and dynamic positions of the shoulder blade on the back play HUGE parts to shoulder health.
For any impingement pathologies, it could mean (I say "it could mean" because again not every case and situation is the same) that your scap does not get enough upward rotation and so the humeral head is slamming into the AC joint or irritating your biceps tendon. Those with labral issues involve wear and tear of the labral fibers in our shoulder showing what parts of the movement gets grinded away the most and one could probably guess what motions or actions irritate it the most from it.
Here is the golden rule: Wherever your arm goes, so does your shoulder blade and vice versa! Also when your shoulder blade stops moving the motion should stop especially for rows and unilateral upper body exercises. Get it in a good position and then get it moving and grooving.
References
https://dsstrength.com/trunk-rotation-not-t-spine-rotation/
Pontin, José Carlos Baldocchi et al. "Static Evaluation of Scapular Positioning in Healthy Individuals." Acta Ortopedica Brasileira 21.4 (2013): 208–212. PMC. Web. 12 Nov. 2017.